Fans of "Studio 60 on the Sunset Strip'' know that creator Aaron Sorkin tapped into real Hollywood people for the drama and exploited his own stormy relationship with Kristen Chenoweth thought the characters of Matt and Harriet.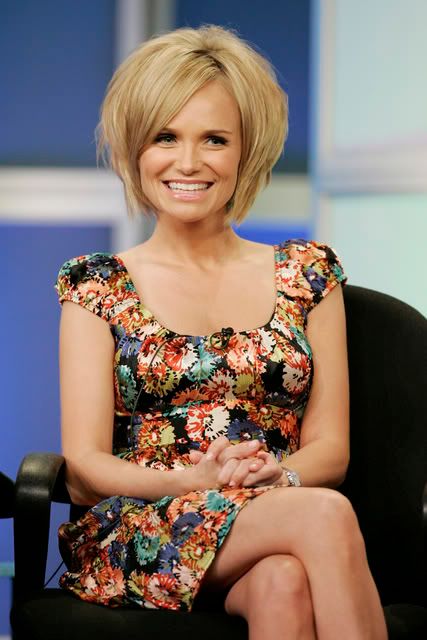 KRISTIN CHENOWETH on the TCA panel for "Pushing Daisies." (ABC/CRAIG SJODIN)
Like Matt and Harriet, Aaron and Kristen have had their share of spats, including a huge blow-up over Christian Kristen appearing on the "700 Club." That formed the basis of the break-up between Matt and Harriet on "Studio 60."
Kristen turned up at the ABC party Thursday night wearing a pretty white dress and a large diamond cross. She says she got more upset about things Aaron wrote about her on the show that were fictional, like her stand on stem cell research, than the things that were true.
"Did you watch the season finale?" asks Kristen about the episode in which Matt and Harriet get engaged. "We were broken up at the time."
The affable star was eager to talk about her relationship with Aaron.
"We are together,'' Kristen says, adding with a little punch, "This week.''
Earlier that day when she was shooting her new series "Pushing Daisies,'' Aaron popped over to the studio and ran around toilet papering her car.
"He says it's a good luck tradition, but I don't know,'' says the chipper Chenoweth. "He's really great. This week.''
Permalink Comments off