OK, so that isn't the flashiest headline, but that's what the network gets for being the last one to present its fall schedule in what has turned into a very long week.
The only 2006-2007 series that made the final cut was the boring Brad Garrett show "' Til Death." Go figure. Hey, as long as Fox still has "Bones," "House," "American Idol" and "The Simpsons," I'll still be watching.
In the fall, the network will be bringing out two new dramas – "K-Ville" and "New Amsterdam" – one new comedy, "Back to You" and three reality shows – Gordon Ramsey's "Kitchen Nightmares," American Idol producers do "The Search for the Next Great American Band" and check out the country music hopefuls on "Nashville."
After the holidays, the schedule gets juggled and we'll see two new dramas, "Canterbury's Law" and "The Sarah Connor Chronicles" and a new comedy, "The Return of Jezebel James."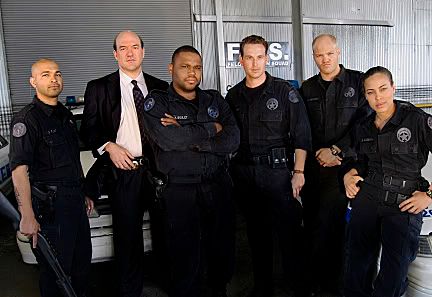 K-VILLE
Pictured L-R: Maximiliano Hernandez, John Carroll Lynch, Anthony Anderson, Cole Hauser, Blake Shields and Tawny Cypress. CR: Rebecca Brenneman/FOX
Two years after Katrina, cops Marlin (Anthony Anderson) a brash veteran and his new partner Trevor (Cole Hauser), a former soldier who served in Afghanistan before joing the department, are committed rebuilding the city.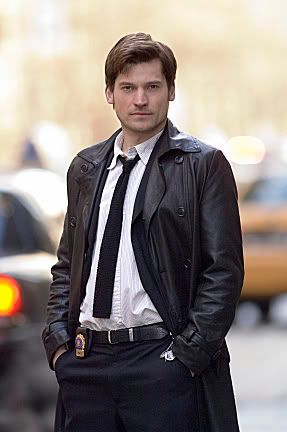 NEW AMSTERDAM
Nicolaj Coster Waldau
Director Lasse Hallstrom ("My Life as a Dog") comes to TV for the first time as the producer of this drama about an immortal (Nikolaj Coster Waldau) whoworks as a New York homicide detective while trying to find the true love which will break his curse and allow him to age gracefully.

BACK TO YOU
In the 1990s, Chuck (Kelsey Grammer) and Kelly (Patricia Heaton) were the beloved news anchors. Then Chuck took a better job, leaving Kelly in the dust. But after a fall from grace, Chuck's back in Pittsburgh toiling away with Kelly once again.

CANTERBURY'S LAW
Pictured L-R: Jocko Sims, Linus Roache, Julianna Margulies, Trieste Dunn and Ben Shenkman. ©2007 Fox Broadcasting Co. CR: FOX/KC Bailey
Denis Leary is one of the producers behind this drama starring Julianna Margulies and Linus Roache as lawyers who try to get on with their lives after their young son's disappearance. The two move to Rhode Island to try to patch up their troubled relationship.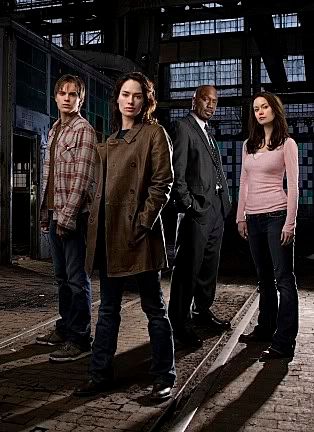 THE SARAH CONNOR CHRONICLES
Pictured L-R: Thomas Dekker, Lena Heady, Richard T. Jones and Summer Glau. ©2007 Fox Broadcasting Co. Cr: Joe Viles/FOX
Just when you thought you knew everything you ever wanted about "The Terminator" character, here's a series to tell you even more. Lena Headey stars, with Thomas Dekker as her 15-year-old son John as they try to stay one step ahead of those sent back from the future to destroy them.

THE RETURN OF JEZEBEL JAMES
Parker Posey and Lauren Ambrose star as estranged sisters who are trying to patch things up. The show comes from "Gilmore Girls" creator Amy Sherman-Palladino, so we're willing to give it a try.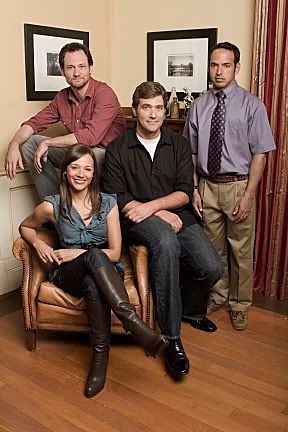 THE RULES FOR STARTING OVER
Pictured clockwise from L: Johnny Sneed, Craig Bierko, Shaun Majumder and Rashida Jones. Cr: Michael Desmond/FOX
From the Farrelly brothers comes this comedy about a group of newly single friends learning the painful lessons of starting over in their 30s. Craig Bierko, Rashida Jones, Johnny Sneed and Shaun Majumder star.
Fox 2007-2008 Primetime Schedule:
Fall/Spring
Monday
8 p.m. "Prison Break"
9 p.m. "K-VILLE"/"24"
Tuesday
8 p.m. "NEW AMSTERDAM"/"American Idol"
9 p.m. "House"
Wednesday
8 p.m. "BACK TO YOU"
8:30 p.m. " 'Til Death"/"THE RETURN OF JEZEBEL JAMES"
9 p.m. "Bones"/"American Idol"
Thursday
8 p.m. "Are You Smarter Than a 5th Grader?"
9 p.m. "KITCHEN NIGHTMARES"/"CANTERBURY'S LAW"
Friday
8 p.m. "THE SEARCH FOR THE NEXT GREAT AMERICA"/"Bones"
9 p.m. "NASHVILLE"/"NEW AMSTERDAM"
Saturday
8 p.m. "Cops"
9 p.m. "America's Most Wanted"
Sunday
8 p.m. "The Simpsons"
8:30 p.m. "King of the Hill"
9 p.m. "Family Guy"/"THE SARAH CONNOR CHRONICLES"
9:30 p.m. "American Dad"