Right here should be a picture of me frolicking in the Big Brother house, doing the games and eating slop.

The chalet-style A-Frame is this season's romantic winter hideaway in BIG BROTHER: 'TIL DEATH DO YOU PART, the ninth installment of the reality series
Ok, I've already sort of been in the BB house, but that was last summer and all I and the small group of TV writers invited to the field trip could do was cruise the walkways where the cameras slide along and peek in the glass. You can check out that article here.
It was so like going to the zoo.
But this time around we were actually going to live in the house for a day.
I can't believe I came so close to getting into the Big Brother house, even if it was just for less than 12 hours.
CBS offered a handful of people a shot at going in to check the house out last month, but that darned herniated disc in my neck just kicked into high gear, and I had to bow out. I'm a huge fan of the show, although goodness knows why.
Talk about the ultimate guilty pleasure. But you can tell the real BB junkies from the rest of the pack by their devotion to watching "Bigh Brother After Dark," the midnight to 3 a.m. live feed on Showtime2. Now that's where you get the best dirt.
The twist this year is doing love matches between couples, but there's no love lost between cougar Sheila, a former model who still thinks she's a hottie, and schlupy Adam, the guy she thinks isn't good enough for her. She's a whiny thing and I'd give her the boot, except that she just might be the person to take the heat off an up-and-coming couple.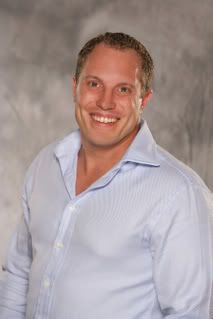 Adam, 29, a Public Relations Manager from Del Ray Beach, Florida – via Cherry Hill, NJ

Sheila, 45, a Former Model from Reseda, California Ð via Memphis, Tenn.
Jacob and Sharon were childhood sweethearts, destined for the happily-ever-after until Jacob cheated on her and they broke up. They have to work together as a couple now to stay in the game. Jacob sees this as his second chance, while Sharon wants to be anywhere by near him.

Jacob, 23, an Electrician from Dallas, Georgia

Sharon, 23, a Realtor from Olathe, Kansas
Purposely NOT paired together are Ryan and real-life girlfriend Jen, who have to pretend they don't know each other.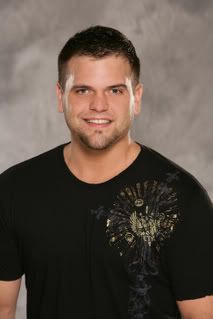 Ryan, 27, a College Student from Columbus, Ohio

Jen, 26, a Bartender from Columbus, Ohio
Ah, the twists and turns of BB.
I'm starting a new blog soon called Get eLife and I think the whole Big Brother phenom fits right in. I've heard from people all over the country about how they have formed these discussion groups around Big Brother.
But what those groups really do is serve as wonderful support groups. Do you belong to any of them?
Let me know and we'll chat, even if we have to bring it over to the new blog, where I'll be writing about how technology and people intersect. And what better intersection that "Big Brother"?
OK, there's probably better examples out there, but since I'm coming off a TV gig, this seems like a nice fit.
Meanwhile, tonight set up the new season which was rushed in because of the Writers Guild of America strike, The walkout might be over, but it's going to take some time before Hollywood gets back on track.

Love is in the air as the 16 new Houseguests are paired up to compete in this seasonÕs BIG BROTHER: 'TIL DEATH DO YOU PART, the ninth installment of the reality series. (standing, l-r) Sharon and Allison (seated, l-r) Chelsia, Sheila, Natalie, Jen and Amanda. Photo: Monty Brinton/CBS. © 2008 CBS
Following tonight's premiere, BIG BROTHER: 'TIL DEATH DO YOU PART will be broadcast each week at 9 p.m. Tuesdays , 8 p.m. Wednesdays and 8 p.m. Sundays. That should plump out CBS' schedule.