The only surprise on tonight's "America's Next Top Model" was that Tyra finally let Whitney go.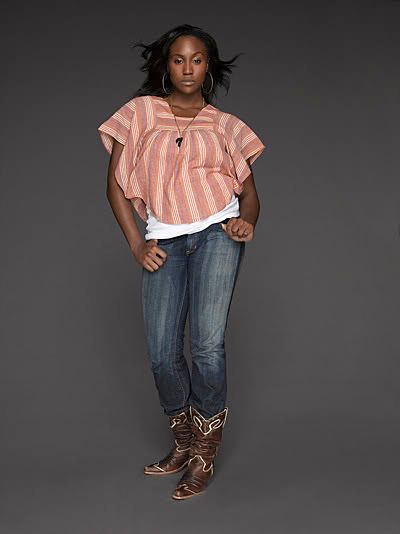 WHITNEY
Is it the fact that without Whit, Tyra's obviously the go-to plus size model on the show?
Look, we're not against women carrying a few pounds, since we obviously have had ample exercise lifting the fork from the plate to our own mouth, but this IS a show about fashion and modeling.
It's all about looks, baby.
Right now I'm concerned about Jaslene. She started out so strong, but as the judges noted tonight, her pictures just get weaker and weaker.
On the other hand, Natasha keeps getting stronger. That little Russian gets on my nerves, but I have to admit her pictures get more fierce each week. But my favorite is still Brittany, because she actually looks like a model to me.
And she showed up those creepy twins tonight. I never thought the twins were all that, but seeing them fade in the picture with Brittany justified those feelings.
Next girl out has got to be Jael.