All anyone really wants to know is why he stuck around as long as he did.
Mandy Patinkin asked to be let out of his contract with ABC Studios and CBS, so he can leave the wildly successful CBS series "Criminal Minds."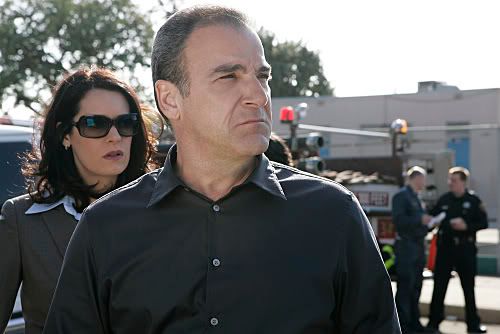 MANDY PATINKIN
In a statement from the studio and network, the word was that this was "not in any way connected to contract renegotiations or salary issues. His departure from the series will be explained to audiences in an episode to be filmed in the near future and broadcast early next season.
"We thank Mandy for helping to make Criminal Minds a strong and successful series, and we wish him the best in his future endeavors. A new character will be added to the series for next season."
As for Patinkin, his statement reads, in part:
"Due to creative differences, Mandy has asked not to return to Criminal Minds this season. Mandy would like to thank the studios and network for releasing him from the series and he wishes the cast and crew continued success in all of their endeavors and looks forward to continuing to work with the Disney and CBS companies in other capacities in the future."
"This isn't the first time," deadpans Adam Arkin, who co-starred with Patinkin on the CBS series "Chicago Hope" and happened to be in the position of chatting about Patinkin when he appeared on a panel in front of TV critics gathered at the summer press tour.
Patinkin quit CBS' "Chicago Hope" in 1995 after one season, then returned in 1999 for the final season. Critics gathered in Los Angeles for the summer TV critics press tour figured something was up with Patinkin when he was a no-show for a PBS panel.