Last night, Simon looked at Sanjaya and said, "It doesn't really matter what we say anymore."
That's right Simon. The Sanjaya train is on the track and barrelling through this competition.
So I've decided to take another view of Sanjaya. To tell you the truth, without the Sanjaya factor, it would be a rather dull season.
Mr. Pony-Hawk has little singing talent, but he's great when it comes to entertainment.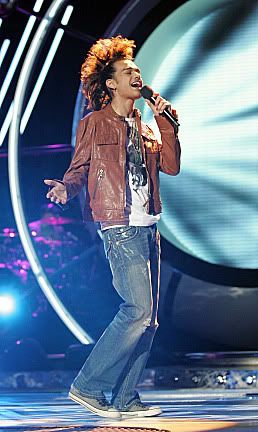 PONY BOY
First, let's say how great Gwen Stefani was last night. She looked fabulous (where can we find that top?) and her comments were spot on. She gave a little shrug when it came to Sanjaya. She knows he's become the clown in the circus.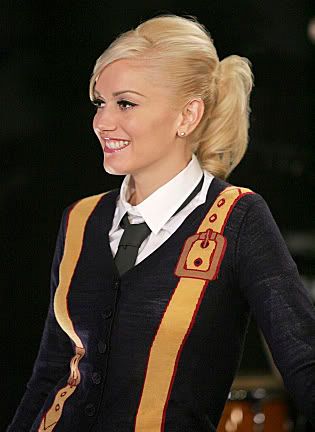 GWEN LOOKED GREAT
And she acknowledged that both Melinda and LaKisha don't really need her help, although I think everyone can use a little Stefani in their life.
I still love Melinda's voice, but her aw-shucks attitude is getting a little stale. Embrace your talent and go a little diva. Time to shed the meek and start adding some dazzle.
And LaKisha needs to get some personality into her performances.
If you want to put a little more Sanjaya into your life, check out www.sanjayafannetwork.com.
Web master Clint says " It was designed with the hopes that we can all influence American Idol and make an otherwise dull season more interesting and perhaps see if Simon Cowell will really quit."
I don't want Simon to quit, but a little tweaking is always fun.