Was there any doubt that "High School Musical 2" would rock the ratings?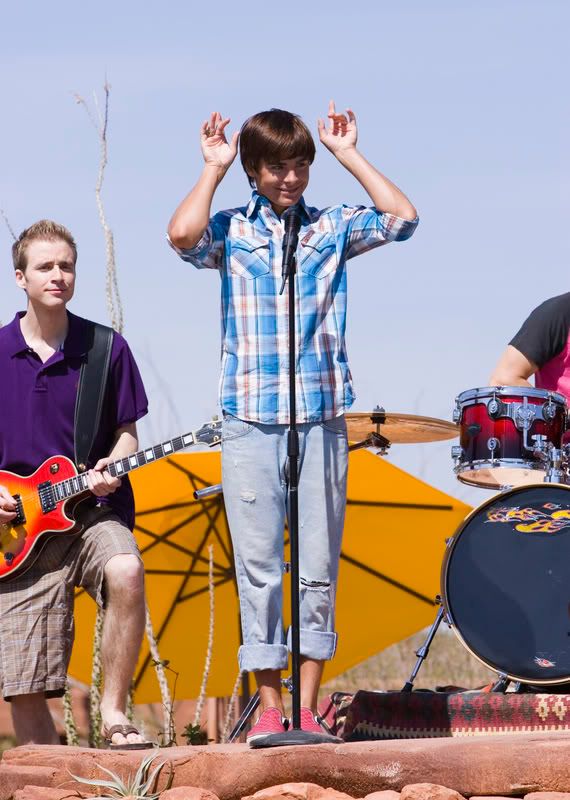 ZAC EFRON ROCKS IT IN "HSM2″
The foot-stompin' sequel to the phenomenally successful "High School Musical" had more buzz than bee-keepers convention, with newspapers and magazines going wacky with anticipation.
But that was nothing compared to the temblors being felt across the country by young viewers clearing out their social calendars for the event of the season.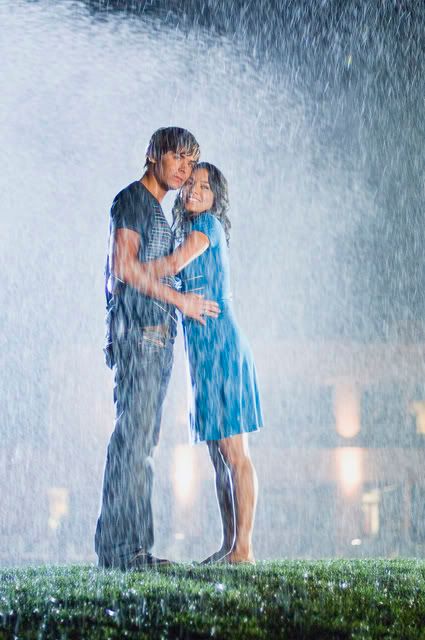 WHO CAN RESIST YOUNG LOVE? NOT TROY (EFRON) OR GABRIELLA (VANESSA HUDGENS)
The Friday night debut of "HSM2" on The Disney Channel ranks as the most watched basic cable telecast every, drawing 17.2 million viewers. The previous record-holder was ESPN's "Monday Night Football" game on 9/23/06 (16.0 million).
It also stands as the most-watched telecast on record for kids 6-11 and the most watched entertainment telecast of all time for 9 to 14-year old viewers.
Oh, and "HSM3" is already in the works
Here's a short interview that Knoxville News TV writer Terry Morrow did with Zac in July:
Permalink Comments off