Former KRON-Channel 4 anchor Tom Sinkovitz joins KNTV-Channel 11 as a political reporter and fill-in anchor. He starts Wednesday live from Republican debates in LA and Thurs from Democratic debate.
Tom's been missed since his departure from KRON back in Sept. 2006. You can check out the details on the Peninsula Press Club site.
Folks have been wondering where he would turn up. Good to hear it's back on his old stomping grounds.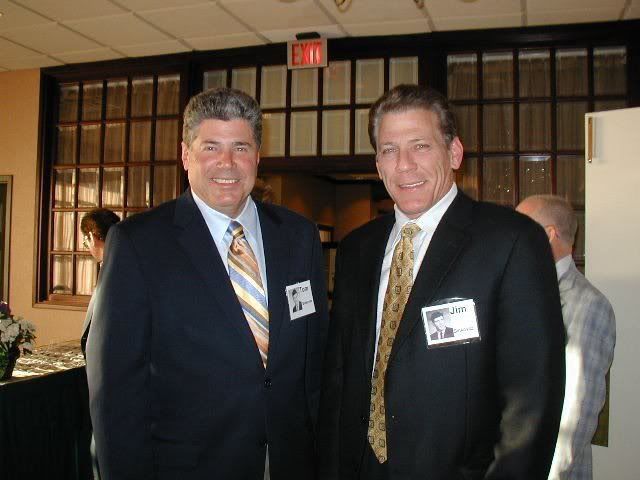 Tom and his brother Jim, who is also a TV news man, at a recent high school reunion.
Emmy award-winning Tom began his career with the Armed Forces Vietnam Network when he was in Saigon in 1969. Before coming to the Bay Area eighteen years ago, he anchored and reported in Pennsylvania, Cincinnati, Baltimore and Atlanta.
He won an Emmy award for his coverage of the Space Shuttle Challenger explosion. He also reported live from the Nashville campaign headquarters of then Vice President Al Gore on the infamous election night of November 2000.
Coverage continues on Feb 5 live on NBC11's digital channel and nbc11.com starting at 7 pm and continuing through a live simulcast of the 11 p.m. newscast on the digital channels also known as NBC11 WeatherPlus and nbc11.com.
Welcome home.