Brian Williams became the first network anchor to host "Saturday Night Live" and he kicked booty.

During a "SNL" sketch, Brian Williams imagines a new opening for the "NBC Nightly News with Brian Williams"
Yes, it would appear Mr. Williams has a second career in his future if he so chooses. And let's face it, he was probably seen by more viewers last night than he gets in an entire week of anchoring the NBC "Nightly News."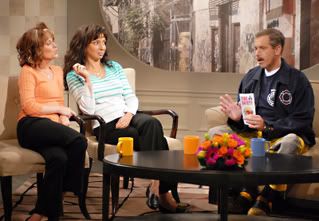 Williams, a former volunteer fireman, plays Bronx firefighter Paul Dooley, who gives safety tips to "Bronx Beat" hosts Betty Caruso (Amy Poehler) and Jodi Dietz (Maya Rudolph). NBC Photo: Dana Edelson
There were plenty of critics who felt that Williams was risking his gravitas creds by hosting, and more importantly, taking part in sketches. I believe Williams has finished the gig with his gravitas fully intact. Williams is a news man, but he's a news man who doesn't take himself too seriously when he's away from the anchor desk.
Williams took part in six sketches, from playing a laconic Publisher's Clearing House winner to mocking himself as a network anchor. The latter had him greeting people outside his office, waiting for people to recognize him. When someone thinks he's Stone Phillips, Williams says, "Close enough."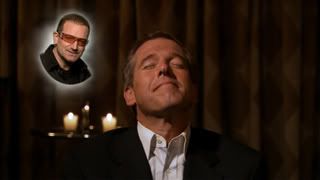 From an SNL Digital Short detailing a day in the life of Brian Williams — the NBC anchor practices the 'ancient art of meditation' as visions of rock superstar Bono repeat "Looking good Brian… you're way cooler than me… I'd do anything to be you." — NBC Photo: Dana Edelson
I like the way he showed himself to be a pretty funny guy away from the anchor desk. How we judge him as an anchor should be from the years he's been doing a solid job, not the 90-minutes he spent hosting a late-night show.
Also stopping by the show on Saturday was Presidential candidate Barack Obama, who played himself in a sketch set at a Halloween party at his Democratic rival Hillary Clinton's house where he arrived in an Obama costume.

(l-r) Darrell Hammond, Amy Poehler, Sen. Barack Obama. Dana Edelson/NBC Photo
In case you missed that sketch, here it is courtesy of YouTube:

Permalink Comments off