CBS may finally have the perfect host for "The Price Is Right."
Drew Carey told critics at the summer press tour in Beverly Hills today that he's in contract negotiations to host the daytime game show. While he says no one can fill Bob Barker's microphone, he'd be happy to host if everything works out.
"Right now it's down to the title. If they change the title to `Big Golden Wheel,' then I'm on," joked Carey, who is the host of the new CBS game show "Power of 10." "But I wouldn't go into negotiations if I wasn't serious about hosting it."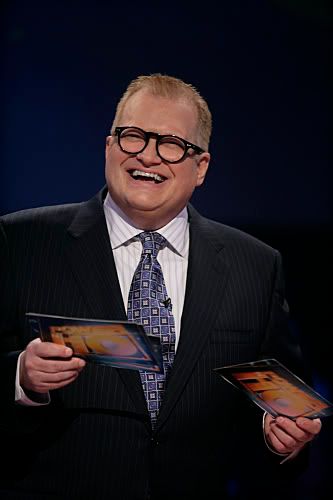 DREW CAREY POWER
Cary says you have to treat the show with respect, because it has earned it. Plus, it fills the requirement for what he's looking for in his post-"The Drew Carey Show" life.
"It has to be fun, easy to do and not work," Carey says. "And it would be fun, not work to do the show."