Apparently, audiences didn't take to David Milch's cryptic series "John From Cincinnati," about levitating surfers hanging out in the border town of Imperial Beach.
Or Venereal Beach as we used to call it when I was growing up in San Diego.
On Monday, the day after the season finale aired, HBO canceled the series after mixed reviews and lackluster ratings.
So devoted fans – and you two know who you are – will never know what the mysterious final line in the season finale meant.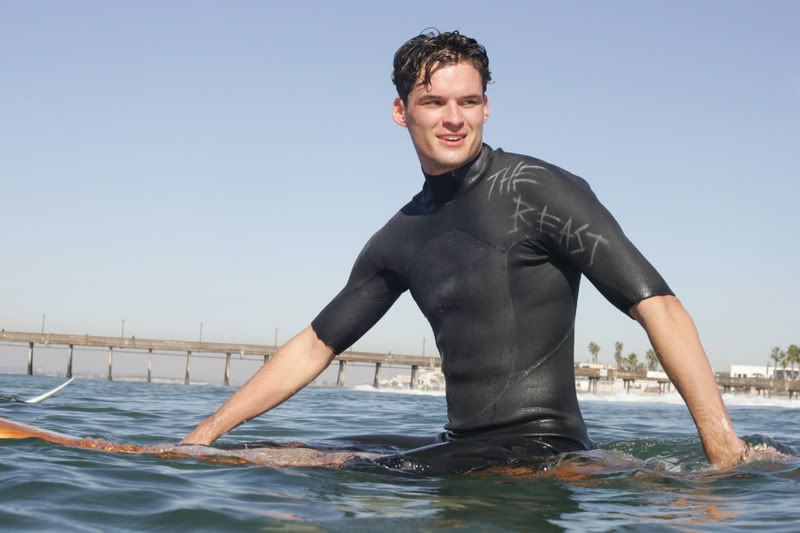 JOHN FROM CINCINNATI: Austin Nichols. HBO photo: John P. Johnson
John says "Mother of God, Cass Kai" over a shot of Kai (Keala Kennelly) surfing.
But the good news is perhaps now Milch will have the time to write that "Deadwood" movie fans have been wanting.
Permalink Comments off