San Francisco native Liev Schreiber has a solid stage rep, with the New York Times calling him the foremost Shakespearean actor of his generation.
The Yale School of Drama graduate won a Tony Award in 2005 for the revival of David Mamet's "Glengarry Glen Ross." No acting snob, he's also mixed in a stint as Cotton Weary in the "Scream" trilogy.
But fans of "CSI" are up in arms about this man intruding on their show and perhaps taking the place of their beloved William Petersen.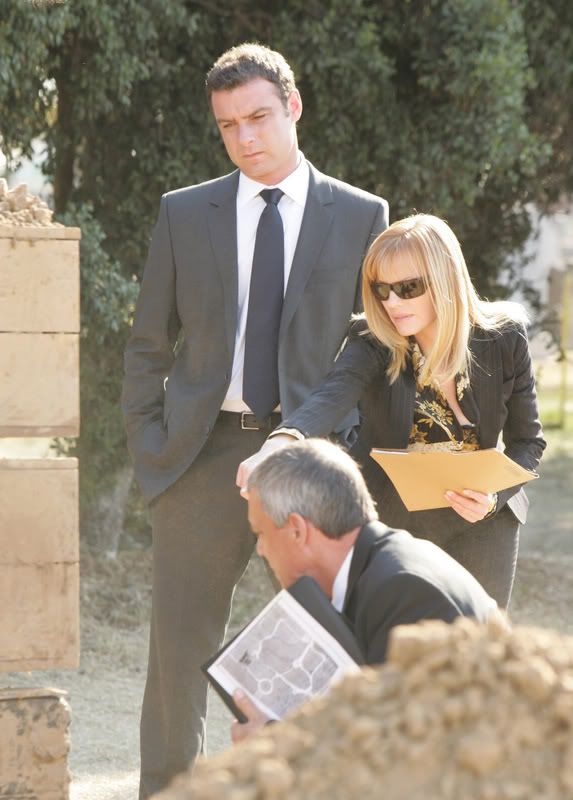 (Like many "CSI" fans, Catherine (Marg Helgenberger) and the CSI's find it challenging to get a good read on their interim member Michael Keppler (Liev Schreiber, standing), a seasoned CSI assigned to their team while Grissom is away on a teaching sabbatical.)
Enjoy Liev while you can folks. He started his four-story arc last week and will be featured on "CSI" at 8 Thursday on CBS-Channel 5.
But soon he'll move on to other projects including a New York revival of Eric Bogosian's "Talk Radio."
The good news for Schreiber fans is that he hasn't yet ruled out another imited run on "CSI."
Meanwhile, Petersen _ who has made no secret of the fact that he might be getting tired of his "CSI" gig as Grissom _ took the break to do a play in Providence. He'll be back.
So just sit back and give Liev a chance.