Will we ever discover if Berkeley's Nessa Nemir takes all the treasure on the CBS reality show "Pirate Master"?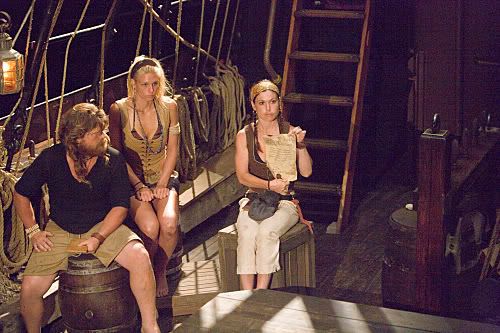 Nessa unveils the Royal Pardon at the last airing of "Pirate Master." Photo: Tommy Baynard/Mark Burnett Prod.
The Mark Burnett summer reality series has been ordered to walk the plank and won't even get a Thursday send-off. Instead, anyone interested in seeing the final five episodes will have to go the CBS web site beginning tomorrow, according to USA Today.
At least there Nemir's family might actually see the show. During an interview with her sister before the show air, it was revealed that the family doesn't even own a television set.