Hot breaking news: We can confirm that Zachary Quinto will be a regular character this year on "Heroes," although he'll be taking some time off to play Spock in the upcoming "Star Trek'' movie.
OK, so there's no real official word, but it's almost a done deal.
Moving on.
A few days earlier at the Television Critics Awards, I made the mistake of asking Zachary, who plays the evil Sylar, if he was really a cockroach _ the insect seen crawling out of the gutter after Sylar was supposedly killed
"I am not a cockroach,'' he says in a low snarl. "It was a metaphor for evolution.''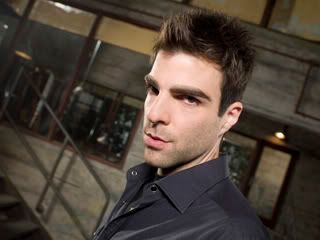 ZACHARY QUINTO AS SYLAR – NBC Photo: Mitchell Haaseth
Sylar, we can safely say, has not been killed. Although I'm a little afraid Zachary may be out to get me.