Just about a week after Berkeley's Rebecca Romijn ("Ugly Betty'') and Jerry O'Connell ("Carpoolers''), the two were chatting with critics about their respective TV series.
"Carpoolers'' is on the ABC fall schedule.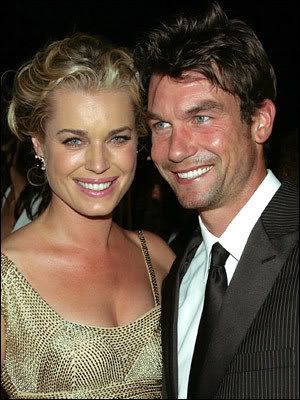 THE HAPPY COUPLE
"I love the Bay Area. I'm addicted to Zach's pizza, I only drink Peet's coffee in the morning, and I'm now officially a member of the Raider Nation,'' says Jerry, still giddy about his recent nuptials. "My in-laws live in the Bay Area, so we go up there a lot. We just visited my sister-in-law, who lives in Richmond. And I'm still trying to eat at Chez Panisse, which they said was booked until October when I called for a reservation. I drive a Prius and get angry if people don't recycle. The little lady has got me living the Bay Area lifestyle.''
Later, when asked to confirm his conversion to Green, the impossibly beautiful Rebecca laughed.
"Yeah, he's driving MY Prius,'' Romijn says. "Hey, at least he's driving a Prius. My mom bought us a purified water system for our wedding president and Jerry decided to put solar panels in. I didn't turn Jerry Green, but I think I might have started the fire under his butt. ''
Rebecca says they haven't stopped enjoying their life since they've been together.
"We took our honeymoon in June before the wedding and I highly recommend it,'' says Rebecca. "I got married relaxed and with a tan.''