How about a little sunshine in Berkeley?
It's only three more weeks before the third season of "It's Always Sunny in Philadelphia" pops back on the FX schedule on Sept. 13, so to get you revved up the interactive tour bus featuring all things sunny will stop by from 10 a.m. to 5 p.m. Friday and 10 a.m. to 4 p.m. Saturday at the University of California, Berkeley at Caltopia in the Spieker Plaza.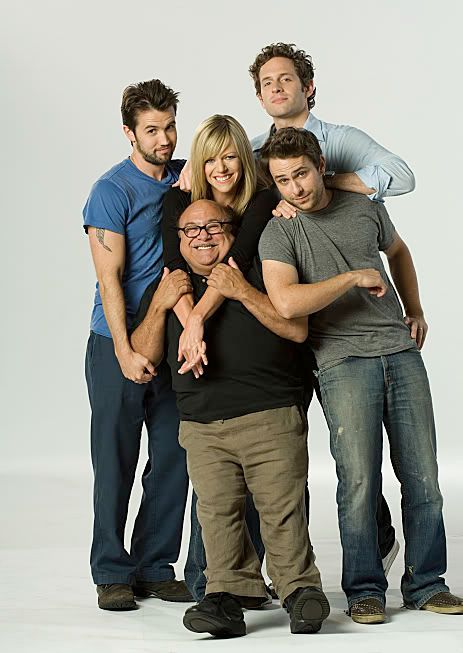 IT'S ALWAYS SUNNY IN PHILADELPHIA: Cast: Clockwise from Top Right: Glenn Howerton as Dennis, Charlie Day as Charlie, Danny DeVito as Frank, Kaitlin Olson as Sweet Dee and Rob McElhenney as Mac. CR: Jay Silverman / FX
Some of the cool stuff includes a screen test where fans can memorize lines and act out a scene in front of a green screen, which looks like Paddy's bar. The would-be stars get a DVD of their test, plus a big screen outside will let everyone check out their test.
Events will also include a "Meet the Cast" display featuring cast pictures and bios, along with a large screen displaying behind the scenes videos, trailers for season three and exclusive scenes. Visitors can also enjoy the Paddy's beverage bar and get their hands on Sunny giveaways.