Yep, it had to happen.
"The Daily Show with Jon Stewart" never, ever, claimed to be a real news show. But it has spurred more interest in real news than Couric, Williams and Gibson combined.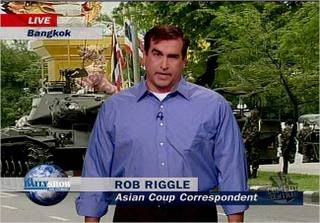 FAKE LOCATION

REAL LOCATION…CAN YOU TELL THE DIFFERENCE?
Most of the fake news has gone on fake locations. But this week, "The Daily Show" actually took us to Iraq with comic Rob Riggle. Code name: Operation Fluffy Bunny.
Turns out all the good adjectives/noun combinations had been used.
If you didn't catch it last week, here's a quick rundown of what you missed click here