Mark Curtis has been doing a great job at KTVU-Channel 2 and it looks like he won't be around for much longer.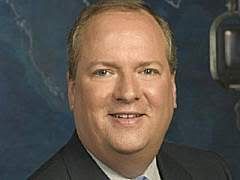 Mark Curtis
After reading the original post, Curtis responded to the blog item about him leaving:
Thanks for the kinds words. I have loved my 14 years at KTVU and am sad to be leaving. This was NOT my choice or decision, but these things happen in the world of TV. Thanks to the viewers for making our show #1 for so many years. God Bless you!
In an e-mail, Bob Smith wrote:
Mark was FORCED out…and will only be a reporter until his contract ends in January. This "transition" stuff is BS.
So what can a viewer do? Contact KTVU here.