I meant to blog about ANTM on Wednesday, but there were pies to bake and turkey to thaw…you know the drill.
It was a little sad to see Lisa go, because I was hoping to see her in the top tier. Instead, she got the boot. Lisa came a long way from her exotic dancer roots, but she started a downward spiral on the show that she just couldn't control.
The girls traveled to Shanghai, China and at the Shanghai Film Studio their first challenge was to learn some martial arts poses – and they they had to recreate the poses while being dangled on high wires
The next day, the girls met with Jay and CoverGirl representative Brent Poer to shoot their commercial and print ad for the Queen Collection. Lisa struggled to memorize her lines.
"The problem is that Lisa is only focused on failing," Jay said. "She instantly broke down in tears."
Heather also completely fumbled her commercial, even when she was fed the lines. But Heather's got supermodel written all over that face.

Heather Photo: Elizabeth Carrillo/The CW
As for Lisa, she's got the pretty. But she's probably not supermodel material.
"We're not sure if you can handle the harsh realities of the top modeling business," Tyra told Lisa before eliminating her.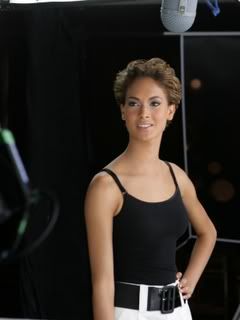 Lisa Photo: Elizabeth Carrillo/The CW
But the real news came today with the announcement that Twiggy's moving on "due to a scheduling conflict and supermodel Paulina Porizkova will be on board for cycle 10 as a new panel judge.
Paulina's younger than Twiggy, but she's still past her model prime. (OK, that was bitchy). She was chosen twice by People magazine as one of the Fifty Most Beautiful People in the world, in 1990 and 1992. Which means back when these models were barely out of diapers. (double bitchy).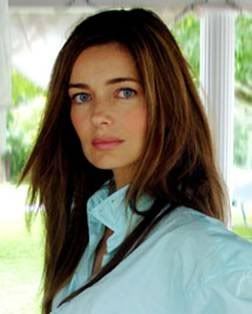 International supermodel Paulina Porizkova
Here's the part of the press release that seemed really strange. She lists her management company and her ATTORNEY. Geeze, Hollywood. Get over it.
The judging panel for cycle 10 will again be led by Tyra Banks and will also include runway expert J. Alexander and renowned fashion photographer Nigel Barker.