The show is being described as "The Devil Wears Prada" meets "The Assistant" and it comes from Tyra Banks and Ken Mok, who teamed up for "America's Next Top Model." The new cycle of ANTM starts Feb. 20.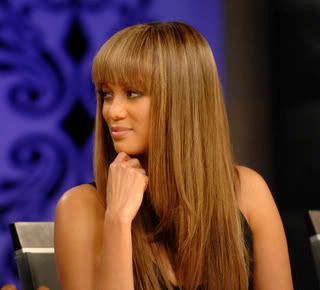 Miss Tyra Banks of "America's Next Top Model" is looking for contestants for her next reality show.
Bottom line, do you want to enter the fashion world as a minion?
"It is a competition show about aspiring assistants looking to become assistant editors at a fashion magazine," says Mok. "At the same time they're trying to prove themselves as aspiring fashionistas, that they have a sense of style and savvyness, all the things to make it in the fashion world."
Open auditions will be held this Saturday, February 9, at the Hilton San Francisco Financial District, 750 Kearny St. from 11 a.m. to 4 p.m.
Written applications will be available for download here. , however it's not required that you have a completed application in order to audition. Applicants must be between 18 and 27 at the time of application.
According to an article in the Hollywood Reporter, Eli Holzman, who developed "Project Runway" at Miramax TV, and the show's executive producers Jane Cha and Desiree Gruber, fashion experts and managers of "Runway" host Heidi Klum, came up the initial idea for the new series and pitched it to the CW.
The network in turn suggested a collaboration with Banks and Mok in mounting the production because of Banks' background as a supermodel and the duo's experience in the fashion reality genre with "Top Model."
Banks, Mok, Holzman, Cha and Gruber will executive produce the series, which has received an eight-episode order and will begin production in April for a launch in late spring or summer.