CBS is staying oddly silent about the future of "The Unit."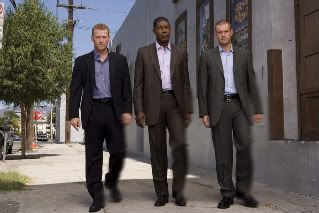 Max Martini, Dennis Haysbert, and Scott Foley star in "The Unit" on CBS. Photo: Monty Brinton/CBS ©2007 Broadcasting Inc.
So of course we expect the worst. There are no more episodes scheduled to air this spring, and no word yet on if this solid series will be picked up next season. So rather than sit on our thumbs, it's time to take some action.
Well, not us really, but Scott Miles, the person who started this online petition.
If you want to voice your discontent, here's the contact info for CBS:
CBS Comment line 323-575-4913.
Audience Services: audsvcs@cbs.com
CBS TV City attn: Programming
7800 Beverly Blvd. Los Angeles, CA 90036
To register your comments online, go here: http://www.cbs.com/info/user_services/fb_global_form.shtml