So you may have seen those pictures splashed across the tabloids of "Criminal Minds" co-star Shemar Moore.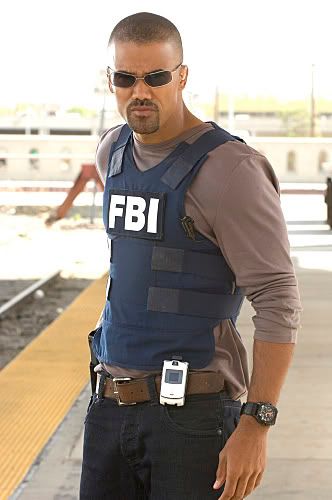 NOT THE NAKED PHOTO OF SHEMAR
The story that goes with those tabloid photos is that Shemar was at a gay beach in Maui and flashing his equipment for all to see.
"There's a nude beach that we went to that day. There were men, women, children, all there," Shemar explains. "But as I understand it, there's an area a little bit away from there that is known as a gay beach and we were in that area when the pictures were taken."
Now, Shemar doesn't deny he was naked on that beach about a year ago, but he says he was with two girlfriends who were cut out of the picture.
"I'm not gay," says Shemar. "My godfather was gay and died of AIDS. So I'm not saying there's anything wrong in being gay, I'm just not. I'm a straight man who enjoys being naked."
While he pondered who could have possibly taken his picture on this very public beach in Kihei, Maui, he didn't address the question if perhaps it could have been an angry girlfriend.
In any case, Shemar has a reputation for liking to take his shirt off at public events at every opportunity. And he says he likes to bbq for pals in his own backyard sans clothing.
Which sounds really dangerous to us.